With decent income and very manageable expenses recently, we were able to inject close to $5k to the portfolio. But unfortunately, the portfolio did not rise by that much.
Even after a couple of very good days in the market, the portfolio still took a small hit due to the poor performance of a couple of stocks. The appreciating SGD is also a drag on the foreign holdings.
I am still ambivalent towards the direction of the market since I have enough invested and also have abit of cash to take advantage of any weaknesses in the market.
Overall Portfolio (Value: $440,000)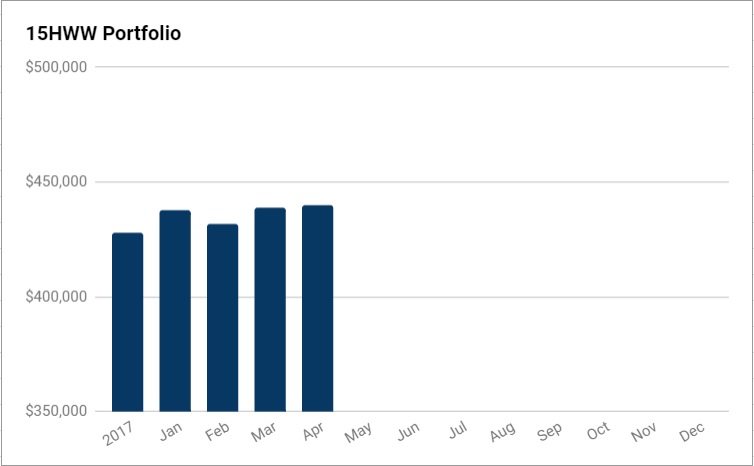 Monthly Change: +$1,000 (+0.2%)
Yearly Change: +$39,000 (+9.7%)
---
1. 15HWW Permanent Portfolio
The gain in the STI ETF managed to offset the fall in Berk B, so the sub-portfolio turned in flat.


USD-SGD Rate: 1.31
UOB 50 Gram PAMP Gold Price: $2,841 x 6 = $17,046
Annualised Return: 6.7% p.a. (Jan 2017 to Apr 2018)
---
2. Personal Picks
I subscribed to 10,000 shares of MTQ at $0.20 in their rights issue …