Next
T-Bills Auction
is on 16 March 2023! Interest rates on the 6 month T-Bills have been creeping up steadily since early Feb. And this week, Powell all but announced a reacceleration in interest rate hikes – a good chance of increase from a 0.25% hike to a 0.50% hike at the next FOMC. So… will we see the next T-Bills auction cross 4.00%? And with the sharp drop in bank fixed deposit interest rates – are T-Bills a much better buy than Fixed Deposit right now?
What is the expected yield on the 16 March 2023 6 month T-Bills?
SGS Yields – 3.94%
The 6 month T-Bills trade at 3.94% on the
open market
.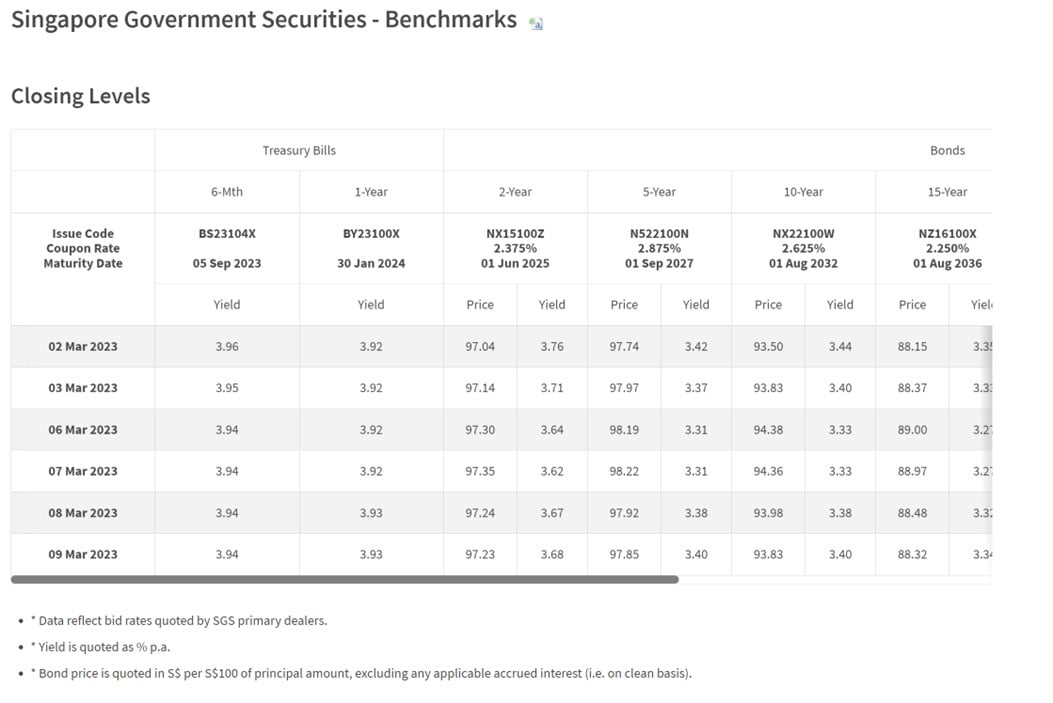 MAS Bills – 3.96%
The latest 12 week MAS Bills trade at 3.96%. These are institutional only products, which give you a good idea...